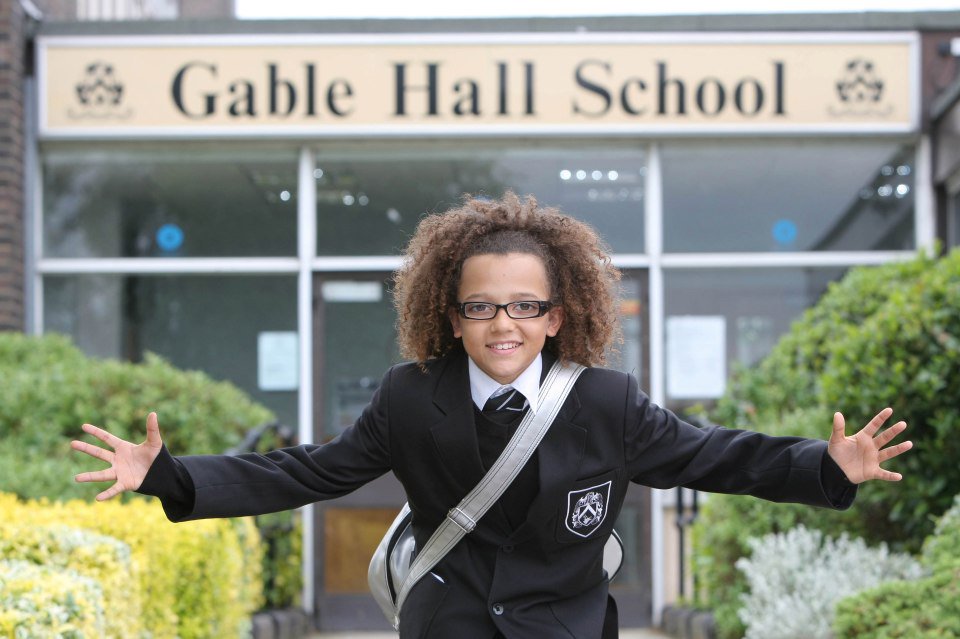 Diversity''s Perri Kiely (right) is ALL grown up with an impressive six pack. Pictured with I'm a Celeb's Jordan Banjo (left)
Perri was known for his cute little face, amazing dance moves and extra big hair in Britain Got talent where he beat Susan Boyle on his dance moves..
He is all grown up now at 20 years old, and thanks to all those years of extreme dancing, has got an impressive six pack.
Jordan Banjo shared the shocking picture on Instagram with his 52.5k followers. Perri shows off his toned physique as he poses poolside in the sun, next to his friends who have equally impressive six-packs.
Fans took to the comments section to praise how good the boys looked in the picture. As well as performing at the Royal Variety Show several times, the dance troop have gone on to tour the UK multiples times, carried the London 2012 Olympic Games torch and released their own fitness DVD – which has clearly been working for the boys.
Perri now works as a presenter and has co-hosted the Nickelodeon Kid's Choice Awards.
Diversity has recently announced their next UK tour – which will take place in 2017.
With files from The Sun U.K