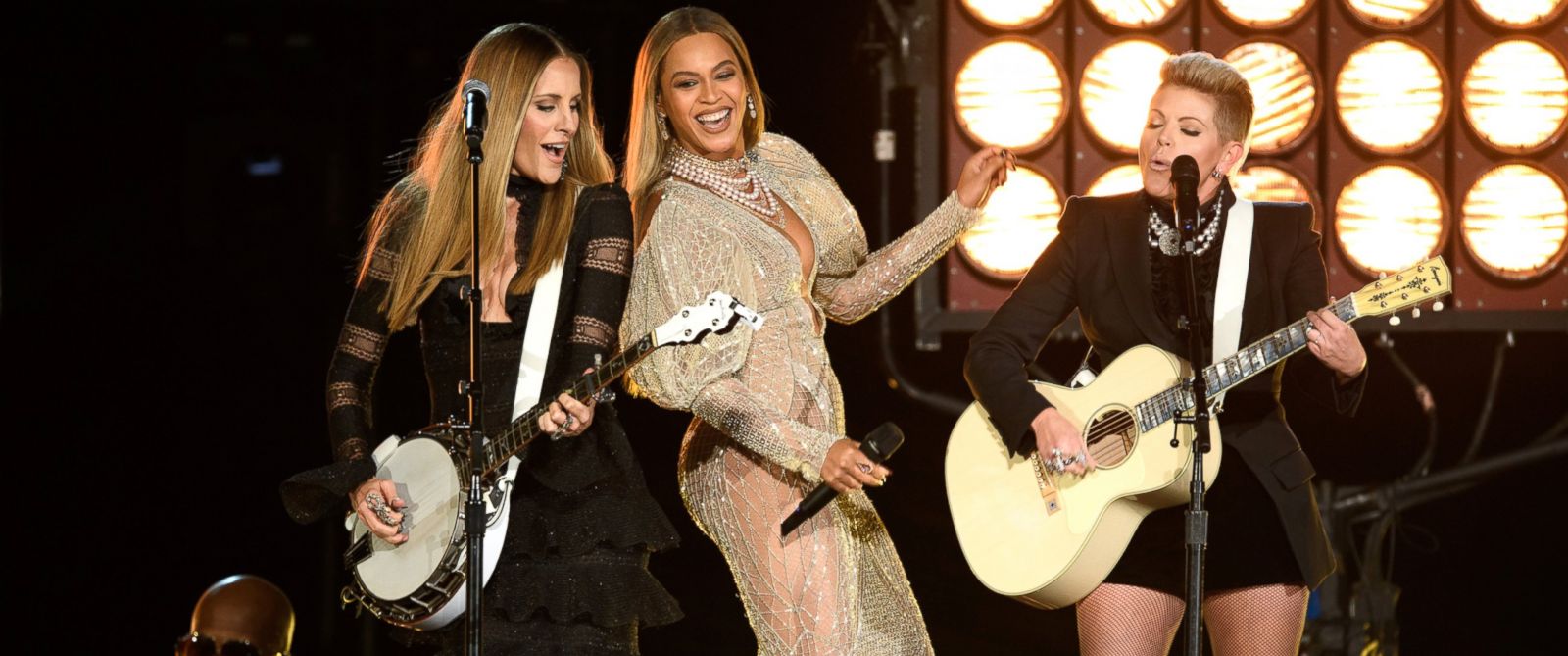 #HNNMusic via GettyImages
Yes, she is a Texas girl so she should know country music well. The buzz is over as Beyonce took the stage at the CMA's with the Dixie Chicks. Beyonce sang her track "Daddy Lessons" with the Dixie Chicks, which consists of Natalie Maines, Emily Robison and Martie Maguire. That song earned a cover with the Dixie Chicks and the crowd just went wild tonight.
Beyonce has also performed with Sugarland on the AMA stage in 2008 before. Her hit song "Irreplaceable" was that song. Country music met pop and it was all a good crossover. Many country music stars praised her on Twitter.