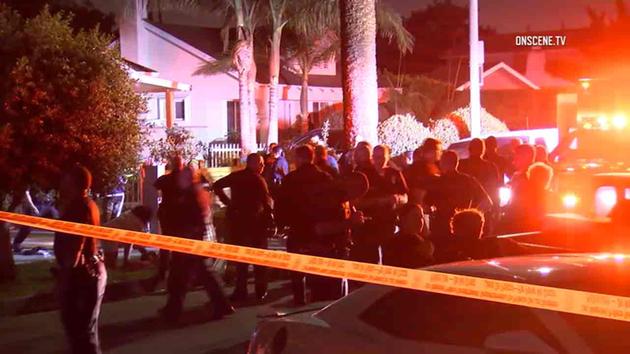 Trump will have a lot to say about this in this week's final debate. Who and what were these Jamaican nationals doing at a house party shooting 15 people killing 3 of them? Hopefully both candidates can address gun violence and immigration now and leave all these sexual allegations behind.
Two people have been arrested in connection to a house party shooting in the West Adams area that left
three people dead and 12 others wounded
, authorities from the Los Angeles Police Department said Sunday.
The suspects were identified as Mowayne McKay, 33, and Diego Reid, 25, both of whom are Jamaican nationals, police said.
The shooting happened at about 12:30 a.m. Saturday at what was described as a makeshift restaurant in a home in the 2900 block of Rimpau Boulevard.
According to the owner of the restaurant, there was a birthday party going on when an argument broke out between two groups, which led to the shooting.
Police said three men were found dead inside the home and 12 others, nine males and six females, were hospitalized with injuries that ranged from minor to critical.
Among the dead was the man who "initially engaged in the argument with the two suspects," the LAPD said in a statement.
READ MORE