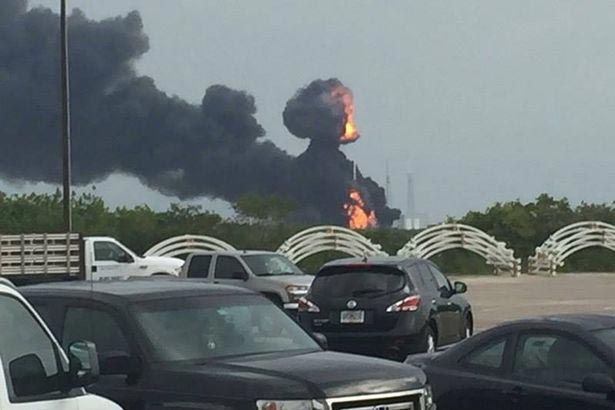 While Mark Zuckerberg is still in Africa specifically in Kenya, tragedy struck as we heard that Spacex EXPLODED today. OMG!
This VIDEO on RT
shows the moment when it exploded. This would have given many of us Facebook wifi that I've been waiting for. Just hope this wasn't sabotage. Earlier he had lunch with tech entrepreneurs and a government official in charge of information and communications. Zuckerberg posted on his Facebook page:
"As I'm here in Africa, I'm deeply disappointed to hear that SpaceX's launch failure destroyed our satellite that would have provided connectivity to so many entrepreneurs and everyone else across the continent.

Fortunately, we have developed other technologies like Aquila that will connect people as well. We remain committed to our mission of connecting everyone, and we will keep working until everyone has the opportunities this satellite would have provided."