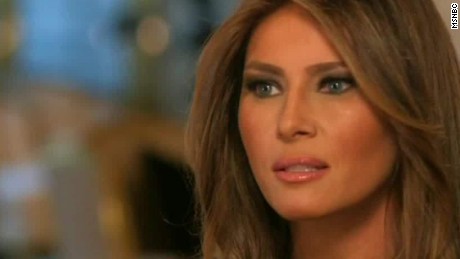 Credits: Huff Post
Melania Trump, wife of the Republican nominee for U.S. President, filed a defamation lawsuit on Thursday against Mail Media, parent company of the UK publication, The Daily Mail.
In a complaint lodged in Maryland Circuit Court, Ms. Trump is taking issue with an Aug. 19 article entitled, "Naked photoshoots, and troubling questions about visas that won't go away: The VERY racy past of Donald Trump's Slovenian wife."
She is represented by Charles Harder, the same attorney who represented Hulk Hogan in a huge trial court victory that bankrupted Gawker Media with a $140 million verdict.
The story in The Daily Mail covered Trump's journey to New York in the mid-1990s and raised questions about her past based on "highly-charged, lesbian-themed, nude photographs," the exact timing of when she traveled to the U.S. on a visa, and her time working for a modeling agency. The article relied on the work of a Slovenian journalist who had co-authored an authorized biography of Ms. Trump as well as a report in a Slovenian magazine to make the claim that her modeling agency was run by a New York entrepreneur, who also ran an escort agency for wealthy clients.