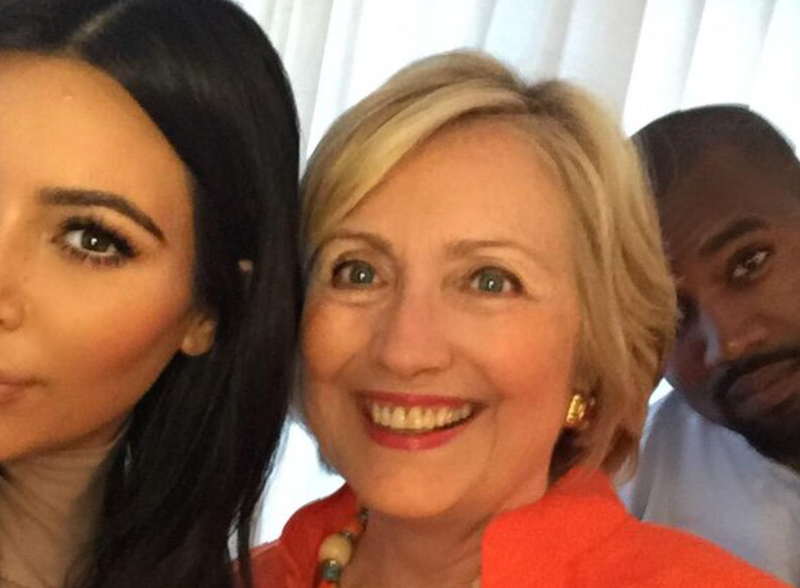 Twitter
In the post on her blog, entitled "I'm With Her," Kardashian writes:
"[W]ithout a doubt, I stand with Hillary. I'm with her. I believe Hillary will best represent our country and is the most qualified for the job. This year, I'm not just voting for myself, but also for my children, and I took that into careful consideration when I made my decision. Now that I have made my choice I want to be clear… I would never judge anyone based on their political religious beliefs. I believe that both candidates have the intention of making the country a safer and stronger place for every American, they just have different ideas about how we get there."
Now to hear every other celebrity endorsement. Election's in 6 weeks.