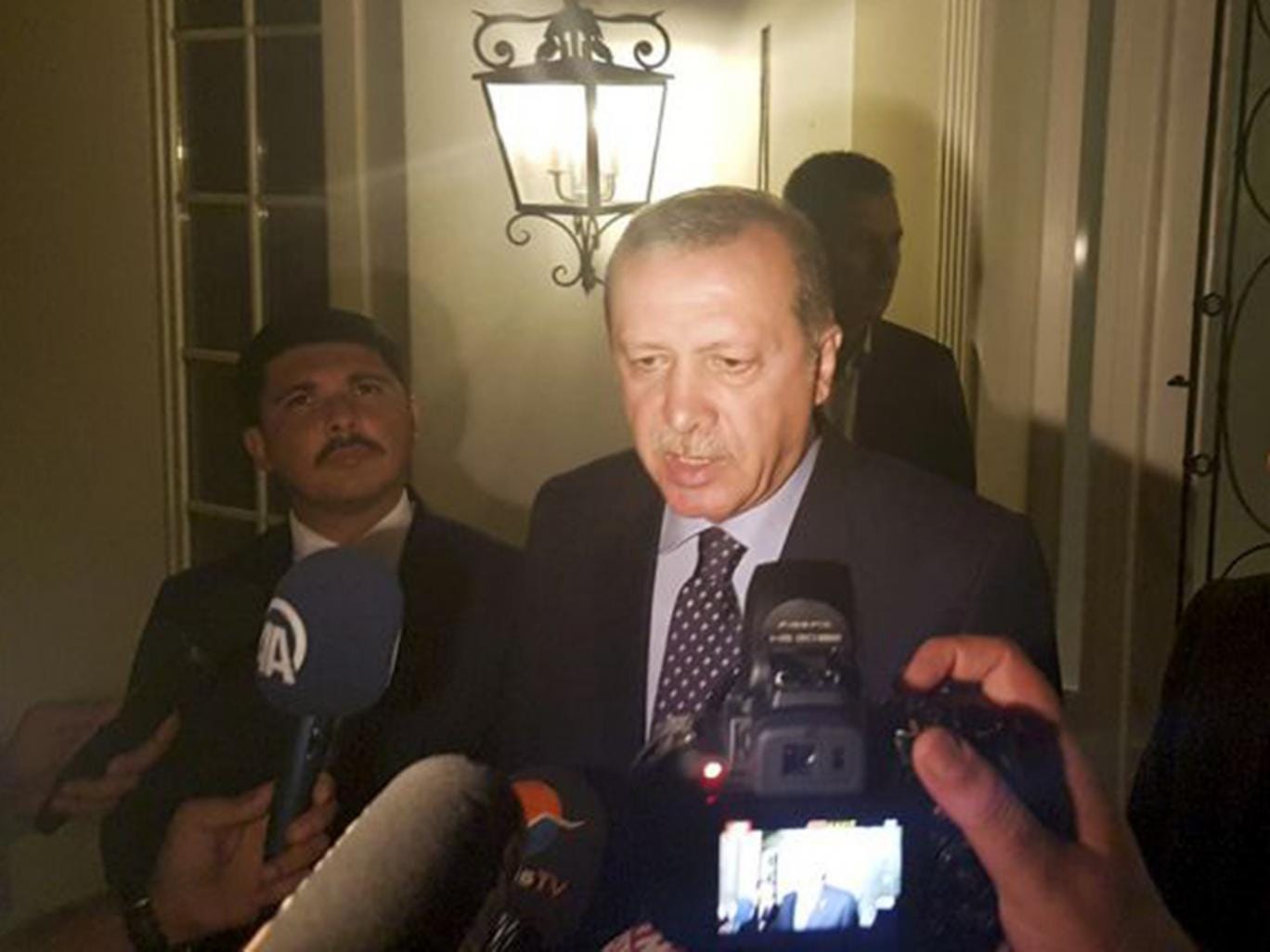 Reuters
A Turkish military helicopter landed in Greece with the occupants asking for political asylum. Greece has arrested them and prolly going to return them. They are most likely coup plotters.
President Obama to meet in the Situation Room with national security, foreign policy teams for update on situation in Turkey. After an incredible night of drama, Friday night's attempted military coup in Turkey came as a surprise to everyone, not least to President Erdogan, who was holidaying at the coastal resort of Marmaris, but the rumblings have been there for some time.
Otherwise, things were looking up, at least as far as foreign policy is concerned. With Erdogan loyalist Binali Yildirim as prime minister, former PM Ahmet Davutoglu's neo-Ottoman folie de grandeur has been replaced by hard line pragmatism. This includes making up with Russia after Turkey shot down a Russian
SU-24 in November, where Erdogan had to eat crow and apologize to Putin. The rapprochement with Israel after the Mavi Marmara incident in May 2010 was helped on its way by the prospects of a gas deal and there have been overtures to Egypt. Yildirim has even spoken of normalising relations with Syria so as to "expand the circle of friendship" as far as possible.
However, former parliamentary speaker Cemil Cicek recently put the situation in perspective when he called for a move to reduce domestic tension and build "a bridge of love" between opposing camps. Given Erdogan's "bull at the gate" style of governance and especially after last night, this is hardly likely. As Cicek warned: "The function of checks and balance systems is important. Otherwise the parliamentary system could bring a dictatorship, as was the case with Hitler and Mussolini."