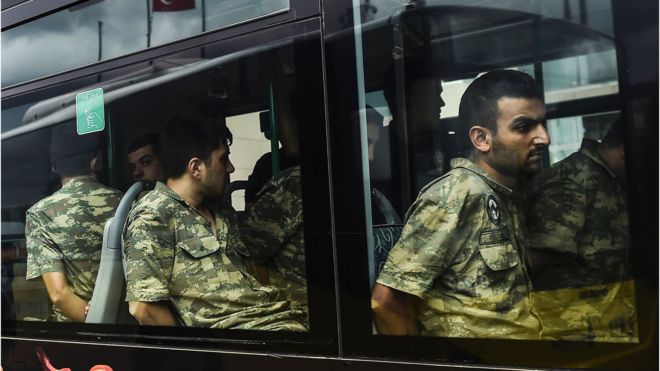 AFP
Turkey has formally charged 99 generals and admirals in connection with the weekend's thwarted coup attempt, just under a third of the country's 356 top military officers.
Authorities have banned all academics from travelling abroad, as the purge of state employees suspected of being connected to the failed coup continues.
More than 50,000 people have been rounded up, sacked or suspended.
President Recep Tayyip Erdogan is expected to announce further measures.
He chaired a five-hour emergency meeting of the National Security Council and was expected to lay out a series of emergency measures later on Wednesday, sources told the Reuters news agency.