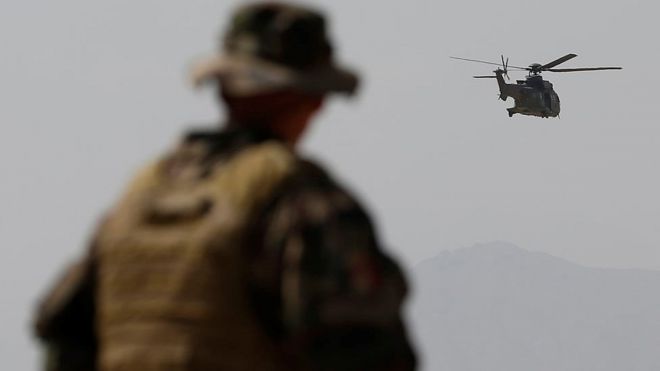 File Photo
Three French soldiers have died in Libya after their helicopter was shot down, President Francois Hollande says.
The soldiers were killed while carrying out "dangerous intelligence operations", Mr Hollande said.
Earlier on Wednesday, French defence ministry spokesman Stephane Le Foll confirmed for the first time that its special forces were in Libya.
On Tuesday, Associated Press quoted Libyan officials as saying an Islamist militia shot down a French helicopter.
The attack on Sunday happened near the city of Benghazi, and left no survivors, AP reported.