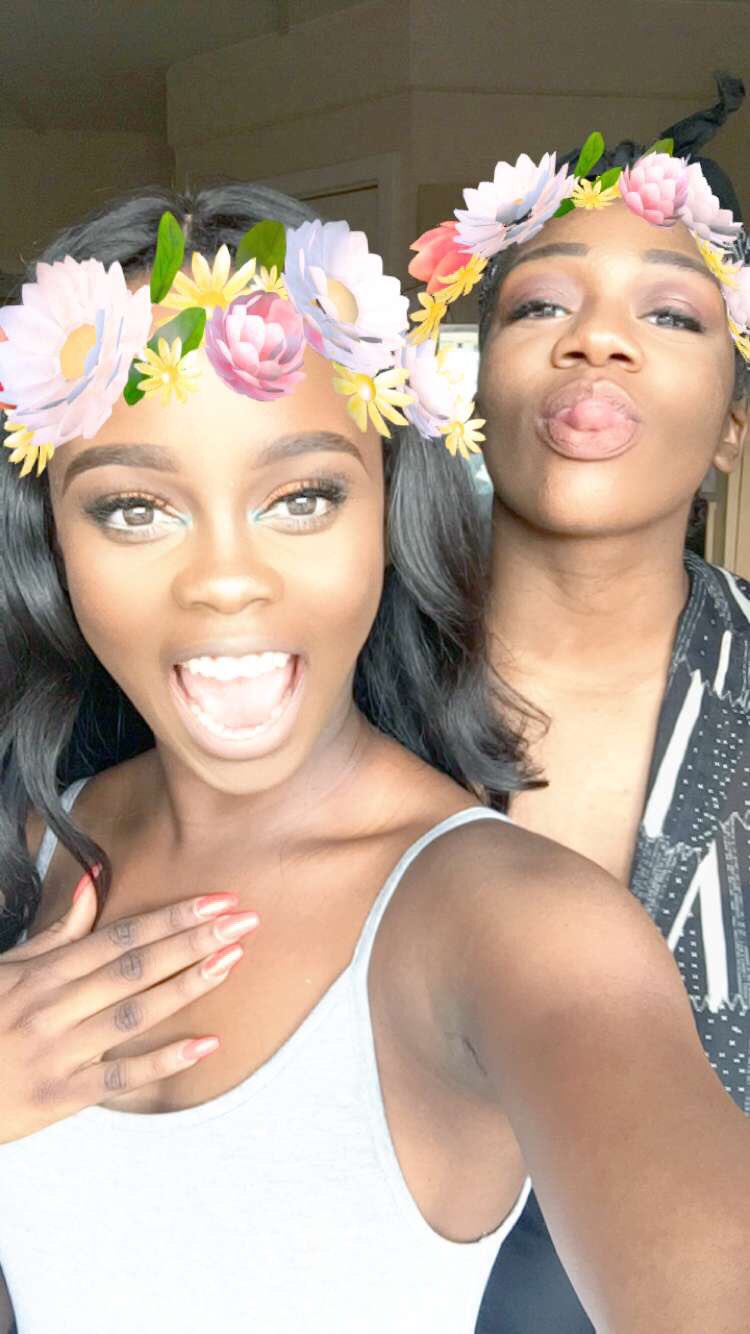 It all started like this. Seriously That flower crown of thorns filter really annoys me!
If you are a Nigerian girl and have a flower ring around your head from a snapchat filter, u are a pathetic HOE! Crown of fuckn thorns!

— Kemi Olunloyo (@HNNAfrica) June 13, 2016
Then girls from Nigeria and several countries started to tweet me with theirs and all made up looking sweet. I retweeted each photo with a message for them to bite me, kick me, slap me pelt me with tomatoes etc. I still don't know how to use Snapchat. Everyone has added me and I will learn it and prolly put on my crown of thorns too.
#SnapchatHoe is a new word in the Kemictionary lol.
— Princess Rukhayat ✨ (@Megamollz) June 14, 2016
— Sugar Baby (@_Adaolysa) June 14, 2016
— Keji (@PurpleHeart_93) June 14, 2016
— Ming hua (@damola_ososanya) June 14, 2016
— Stef (@Kahtsina) June 14, 2016