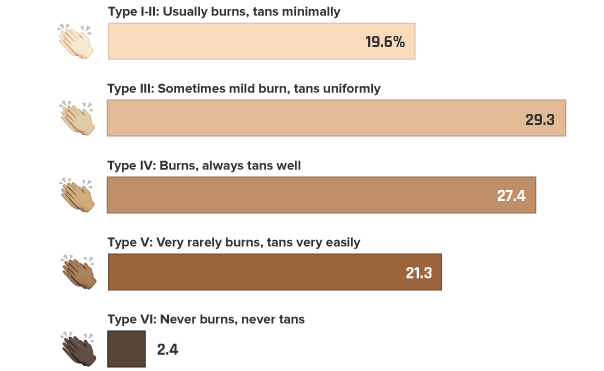 When they were
first launched in 2015
, emoji skin tones corrected an obvious wrong. Previously, if a black man or a Latino woman wanted to text a friend the thumbs-up emoji on an iPhone, a white hand would show up. The Unicode Consortium's
solution
made the new default color a Simpsons yellow and allowed users to tint certain emoji with one of five skin tones, ranging from "pale white" to "darkest brown." People took to the new tones immediately, reveling in the freedom to post

and

in shades that represented them.
But as emoji with skin tones spread to Twitter, Facebook, and workplace chat applications like Slack, I noticed something I hadn't expected: While I saw plenty of

and

, almost no one I knew used the lightest skin tone, or even the second-lightest. Indeed, as a white man who tends to be either pale or sunburnt, I had never considered using it myself. When I did switch briefly to the lightest tone at work, it felt … weird.