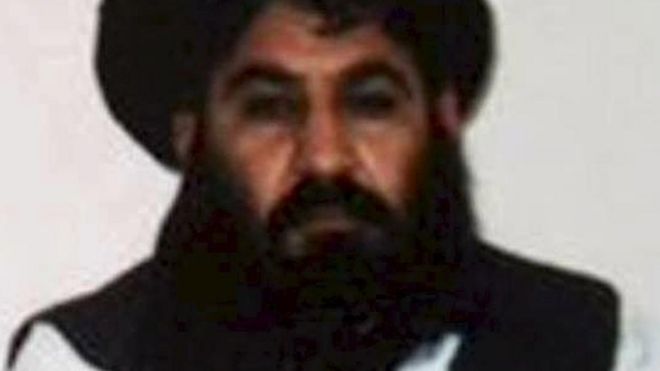 A drone targeted his vehicle in a remote area of Pakistan near the Afghan border, the officials said, adding that results were still being assessed.
US Secretary of State John Kerry said Mansour has posed "a continuing, imminent threat to US personnel".
Mansour assumed the leadership in July 2015, replacing Taliban founder and spiritual head Mullah Mohammad Omar.
The operation took place near the town of Ahmad Wal in Balochistan, south-west Pakistan, at around 15:00 (10:00 GMT) on Saturday and was authorised by President Barack Obama.
Both Pakistan and Afghanistan were informed about the strike shortly after it took place, the White House said.