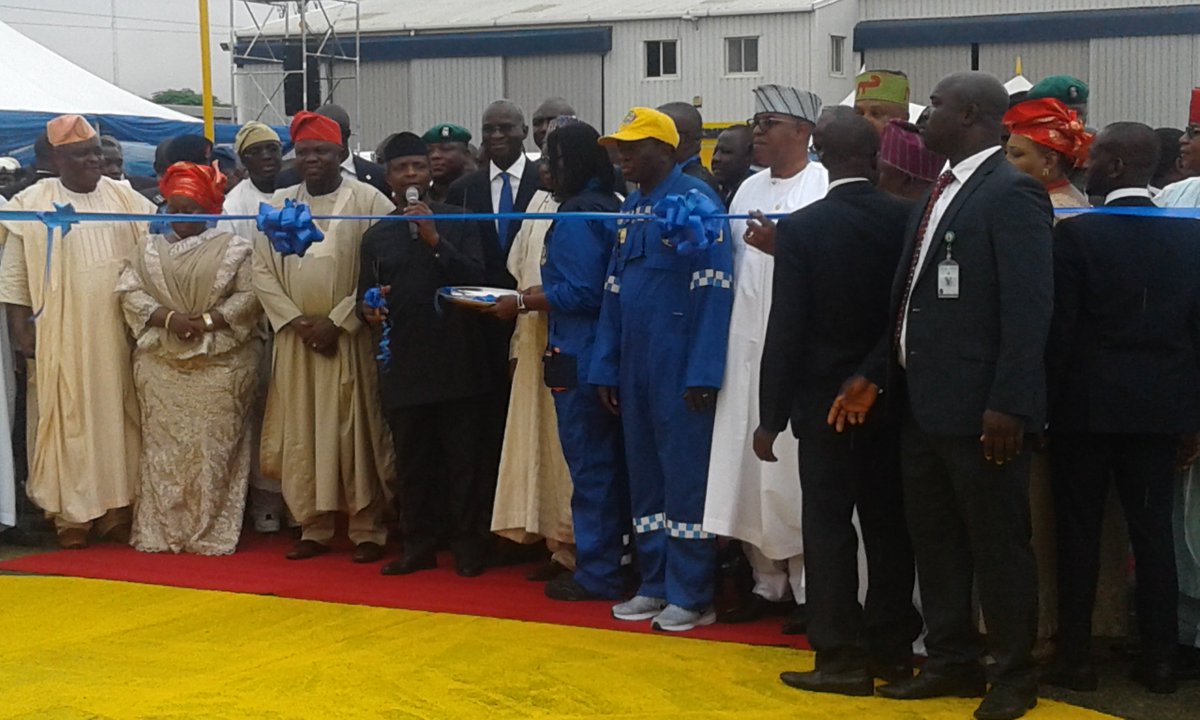 The event started with BankyW and another artist opening with a musical interlude. Lagos was wet with light rain and cloudiness. Professor Yemi Osinbajo, Nigeria's Vice President addressed the crowd stating that the president will be back on a working visit to Lagos after Ramadan.
For some Lagosians it was a disappointment they missed the president. Lagos state security agencies received N1.85B worth of Hilux trucks and power bikes to enhance security even more in Lagos. Osinbajo told the crowd that Akinwummi Ambode deserves our praise and support, calls Lagos state as economic nerve center of
#Nigeria
.
He also said Lagos state has been ruled by the opposition party for years and now it's the same party as the ruling party and the state will receive more help. Buhari told him to tell every Lagosian that we are on the right path as a nation. NLC has decided to work with the government.
He spoke about the railroads mentioning Lagos/Kano and Lagos/Calabar railroads starting in Lagos. Speaks on the Lagos-Ibadan expressway. Says Raji Fashola will PERFORM as our Minister of Works. Fashola was also in the stadium.
Osinbajo talked about 500,000 unemployed grads and 300,000 non graduates to be trained and paid. 6 technology hubs and a lot of investment in ICT and acknowledged the Governor of Kebbi in the house as just signing a memorandum of understanding with Lagos state. He ended his speech with a yoruba proverb in my tweet below. They later cut the ribbon and left the venue under very heavy security.
VP Osinbajo: I pray that everyone that lives in this state will gain abundantly. Itesiwaju Eko lo je wa logun. Osinbajo ends speech

— Kemi Olunloyo (@HNNAfrica) May 23, 2016