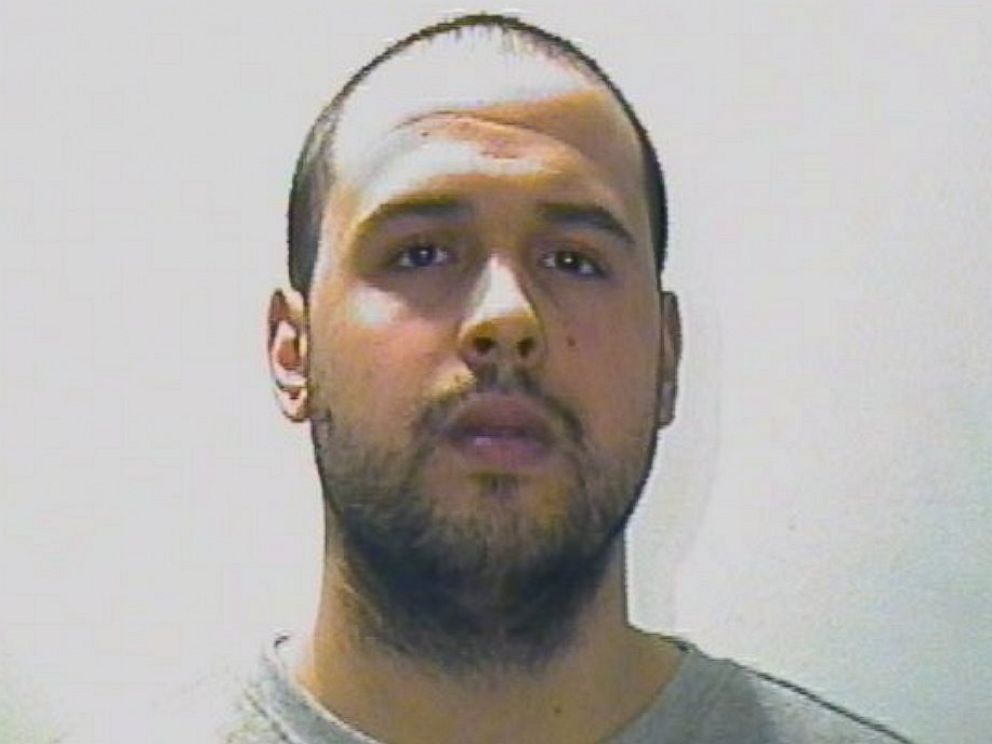 This photo accompanied an INTERPOL Red Notice for Khalid El-Bakraoui.
A French national arrested today led to raids in northwest Paris, foiling a planned terror attack at an "advanced stage" of preparation. The French Interior Minister announced Thursday that raids in northwest Paris foiled a planned attack as two suspects in the deadly Brussels bombings remain on the loose.
The plot was at the "advanced stage" of preparation and was discovered after a French national -- described as being at a "high level" in the plot -- was arrested this morning, according to Interior Minister Bernard Cazeneuve.
There did not appear to be links "at this stage" between the plot foiled in France and the Paris or Brussels attacks, he added.
Police were still conducting the raids in Argenteuil, about 8 miles outside of the center of Paris and streets were sealed off.
Investigators are actively seeking a second suspect in the Brussels metro bombing who has been seen on surveillance camera footage inside the subway station with suicide bomber Khalid El-Bakraoui, a Belgian police source told ABC News.
That second suspect, who is unidentified, was spotted on the subway platform at the Maelbeek station with El-Bakraoui, according to police.