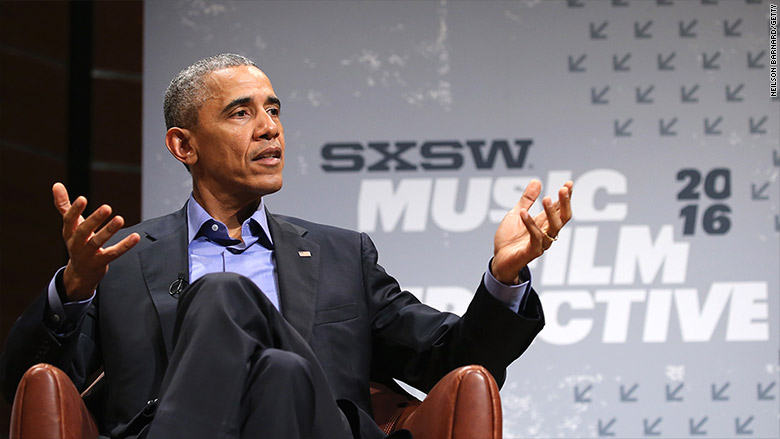 In the first-ever visit by a president to the technology and arts festival South by Southwest, Barack Obama spoke about cybersecurity, countering religious extremism, and engaging citizens through new digital avenues. He also urged members of the tech industry to help solve America's most pressing challenges.
"The reason I'm here is to recruit all of you," he said in a discussion with the Texas Tribune's Evan Smith. "It's to say to you, as I'm about to leave office, how can we start coming up with new platforms, new ideas, new approaches to solve some of the big problems that we're facing today."
Held before an audience of about 2,000 SXSW attendees at the Palmer Events Center in Austin, Texas, the public conversation was the culmination of a week-long campaign by the White House to promote its initiatives in technology. Alongside the premiere of several tech-centric initiatives, senior officials emphasized citizen access to newly released government tools, collaborations with private tech companies and the use of emerging technology to tackle complicated policy problems that are not being addressed by Congress.
With files from Yahoo News