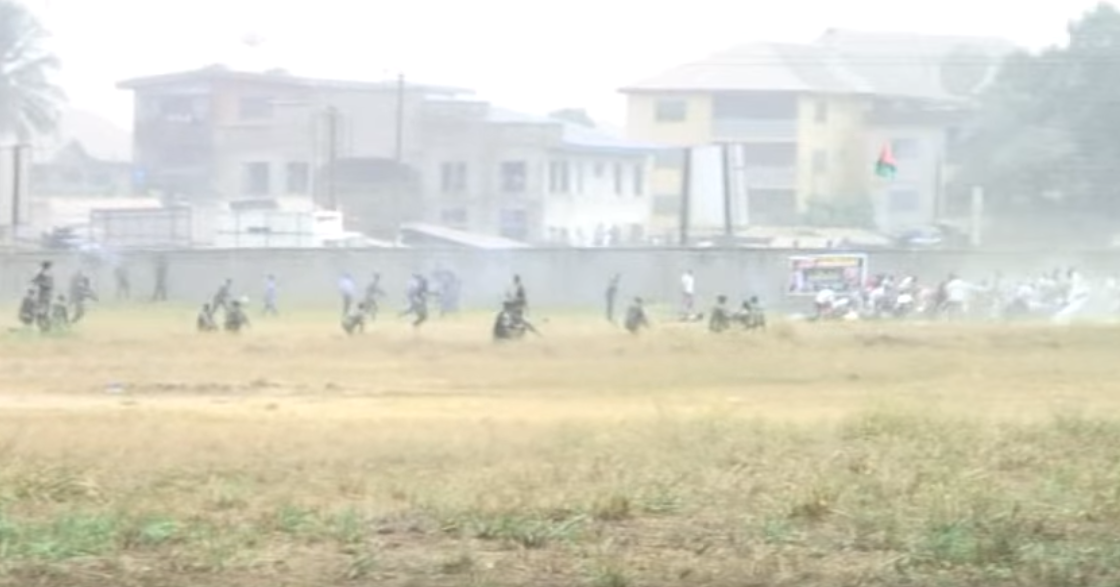 A video purportedly showing Nigerian security forces attacking pro-Biafran protesters during a demonstration in Abia state is circulating on social media. Activists claimed the video shows members of the police and army surrounding pro-Biafran protesters during a 9 February protest inAba city in which at least 10 demonstrators were allegedly killed.
The footage shows Nigerian soldiers firing teargas at protesters while some demonstrators are beaten with pro-Biafran flags used during the march by men believed to be part of the police . It is not clear from the footage whether security forces also fired live bullets. However, some protesters are seen lying on the floor while others show injuries believed to have been caused by bullets.
Clifford Iroanya, global coordinator of the Indigenous People of Biafra (Ipob) group, told IBTimesUK the video allegedly shows "the undeniable massacre of defenceless Biafrans at Aba by President Muhammadu Buhari's murderous agents".
IBTimes UK has contacted the Nigerian army, police and the spokesperson for PresidentMuhammadu Buhari for a comment on the video, but has not received a response at the time of publishing. Amnesty International was also not immediately available for a comment.