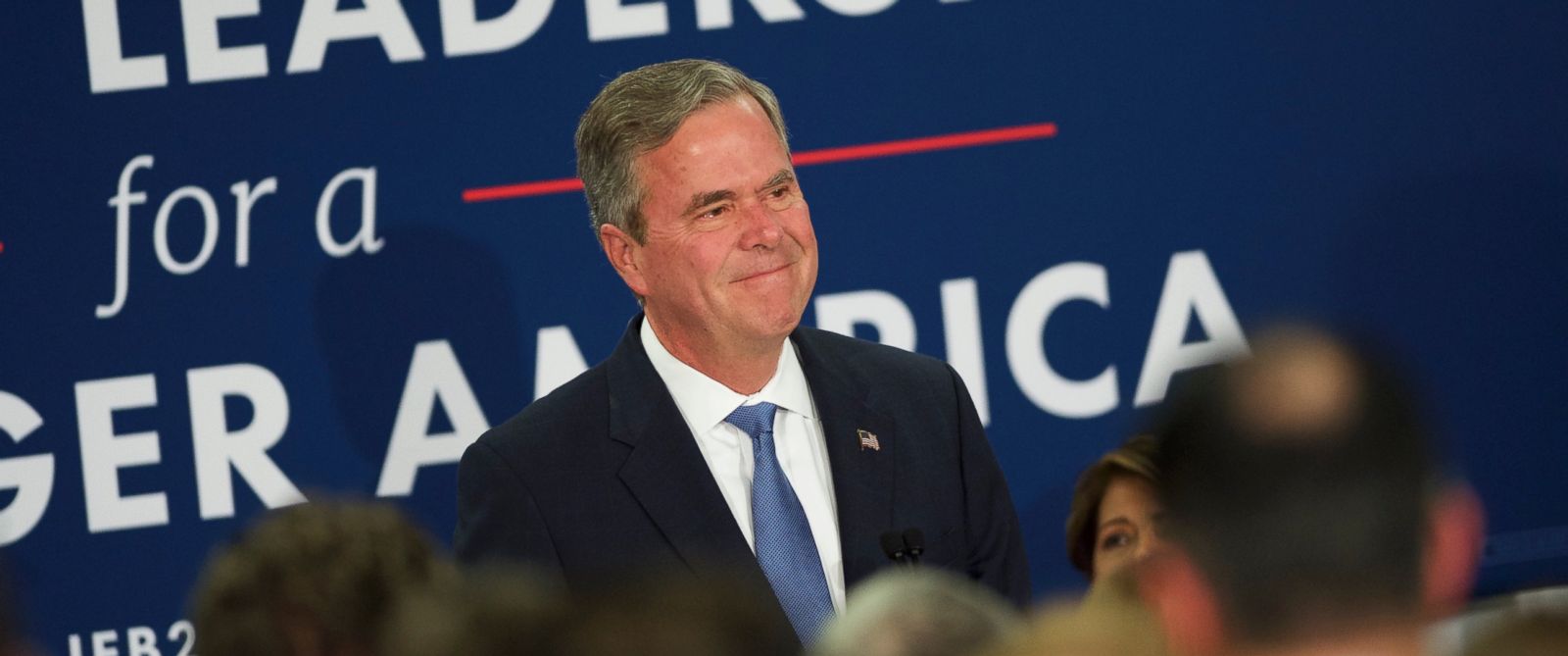 Presidential dynasty campaigner Jeb Bush announced that he is suspending his presidential campaign following a disappointing finish in the South Carolina primary.
"The people of Iowa and New Hampshire and South Carolina have spoken, and I really respect their decision," Bush said in South Carolina tonight. "So I am suspending my campaign."
And with those few words, an entire era of American political history was over. Bush launched his presidential bid last June in a quest to become the third member of his family in the White House. But throughout his campaign he faced questions about how he was different from the two other presidents named Bush -- his father and brother.
Former President George W. Bush made his first public campaign appearance for Bush in South Carolina on Monday. Tonight he thanked his brother, his father ("the greatest man alive"), his mother who campaigned for him and his wife ("the love of my life").
He also invoked his unwavering focus on policy and character.
"I have stood my ground, refusing to bend to the political winds," Bush said. "We put forward detailed, innovative, conservative plans to address the mounting challenges that we face, because despite what you might have heard, ideas matter, policy matters."
And Bush, who in the waning weeks of his campaign sparred relentlessly with GOP frontrunner Donald Trump, reiterated his belief that the presidency is for the humble.
With files from ABC News