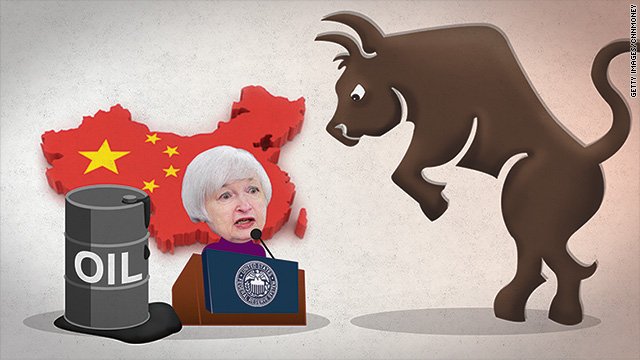 U.S. stocks aren't cheap, China's economy
continues to stumble
and the Federal Reserve is removing the easy-money punchbowl that kept the good times rolling on Wall Street.
But market professionals surveyed by CNNMoney believe that the U.S. stock market will claw its way past these obstacles and reach new heights next year. On average, survey respondents estimate the
S&P 500
will end 2016 at 2,194 -- up 9% from Friday's close.
That would represent a solid rebound from 2015's lackluster performance. The S&P 500 is down over 2% so far this year, putting it on track for its
worst year since the 2008 financial crisis.