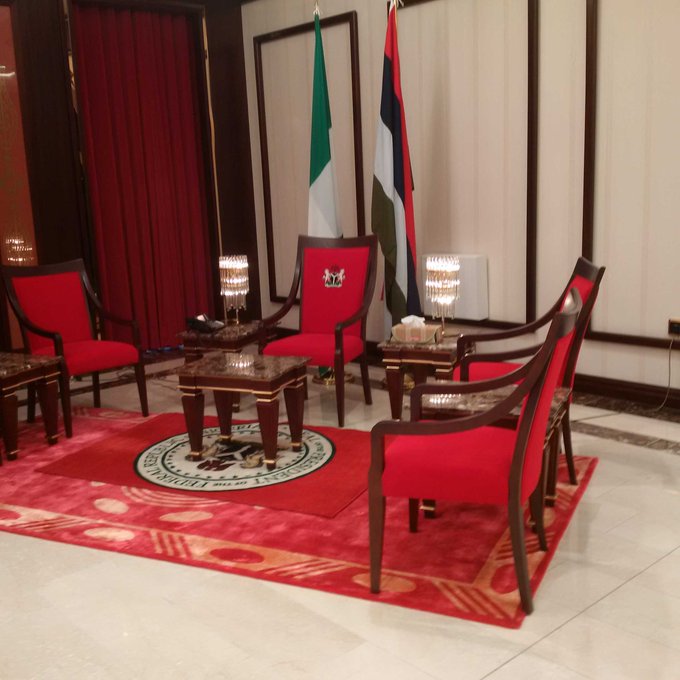 We asked our readers of world and health news what they wanted the Nigerian President to talk about during tonight's Presidential Media chat. Below are what our Facebook readers said. By the looks of those 6 chairs, I hear the Journalists invited are not even using social media. Most handles had less than 33 followers. Only Kayode Akintemi of Channels TV was the only one with a social media following. He leads the team of Journalists from daily Trust, NTA and VON.
Lota Ekpere
Whats the implication of tactical defeat of boko haram. And his statememt on presiding over boko haram to accept amnesty while nnamdi kanu has been kept under confinement and refused bail even after court orders.
Like
·
Reply
·
1
·
35 mins
Ifeanyi Chukwu Francis
Please just ask him, why was he parading himself on a news in USA on the need to implement a security council for palastines and then back to Nigeria and he said kniw to biafrans, kill some of them, arrest thier leader and incarceration of all IPOB members
Like
·
Reply
·
13 mins
Hallmark Chibuzor Paul
i want know know about and what happened to the chibok girls, why the long silent on them and again, why will only him eat the food of1.7 billion in a yr
Like
·
Reply
·
2
·
41 mins
Emmanuel Okezie
Madam please just ask him wetin NNAMDI KANU do am
Like
·
Reply
·
1
·
29 mins
Charles Okechukwu
I want to ask mr president if he is an illiterate that he cannot tolerate dialogue with biafra to call referendum. How come the president does not know how much is in the budget for domestic aso rock upkeep.
Like
·
Reply
·
25 mins
Simon Peter Tim
Has he found his certificate,Chibok girls,deadline on Boko Haram. Disobedience to court orders,referandum for Biafra,shitte killing n massob shooting. Terror attack at Onisha.which price for fuel,etc
Like
·
Reply
·
2
·
36 mins
Babra Owen
he asked for self governance for palestines and south sarawi people why is not supporting BIAFRA quest for self governance . naira is not yet equal with the dollar instead naira is depreciating more than Jonathan left it
Like
·
Reply
·
1
·
32 mins
Henry Obele
He is not my President to start with
Like
·
Reply
·
28 mins
Esther Amarachi
No question but to tell him to resign or die.
Like
·
Reply
·
2
·
31 mins
Uche Joel
Why is he holding our director nnamdi KANU against court orders? And his take on Biafra.
Like
·
Reply
·
2
·
34 mins
Emmanuel Okezie
And please ask him why is self determination not applicable to biafra?
Like
·
Reply
·
28 mins
Ronaldson Obi
Ask him why he disobey court judgment...
Like
·
Reply
·
26 mins
ThankGod Kc Ibe
Ask him why those on the front line for bring back our girls campaign suddenly disappeared. And why he doesn't want to release our director and give us biafra?
Like
·
Reply
·
17 mins
Elochukwu Paschal
I want to ask him his opinion on issue of those that is agitating for Biafra
Like
·
Reply
·
29 mins
Dato AkpaEgo
I asked questions yesterday but you didn't answer me why ?
Like
·
Reply
·
28 mins
Amos Peculiar Ogbu
I want to ask him why is it that he went for peles tan's freedom of self determination , and in his own country he detained Nnmdi kanu that is fighting for the freedom of the biafra people, please help me ask him that
Like
·
Reply
·
30 mins
Francis Okwaruba
Why is he still keeping Nnamdi Kalu in Dss custody after various Court rulings for his unconditional release? That's the most important question to him
Like
·
Reply
·
25 mins
·
Edited
Chris Jones
About Biafra
Like
·
Reply
·
19 mins