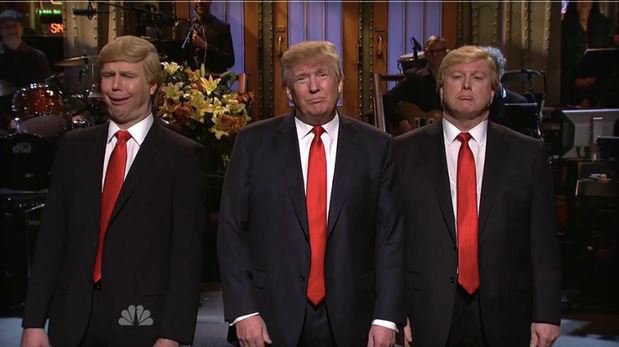 Republican presidential candidate Donald Trump's monologue on "Saturday Night Live" was interrupted by a shout from offstage: "Trump's a racist!"
It was comedian Larry David, who was at the studio making his second appearance playing Democratic presidential candidate Bernie Sanders.
"I heard if I did that they'd give me $5,000," David responded, a nod to the fact that a group called Deport Racism had offered $5,000 to any audience member who called Trump a racist because of his past remarks about Latinos.
"As a businessman I can fully respect that," Trump responded to David.
The group later tweeted it had paid David:
See the Tweet here.