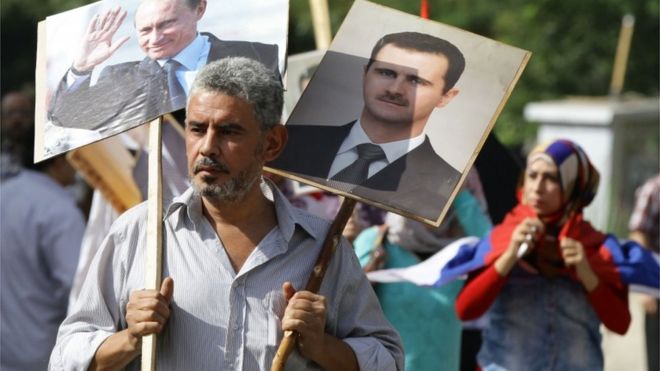 Just over two weeks on from its first air strikes in Syria, the tempo of Russia's air campaign has significantly stepped up and its focus has shifted.
Russian air power is now being used to support offensives by Syrian government forces and their allies on the ground.
What is the goal of this new phase of the operation?
US-based analyst Michael Kofman, of the CNA Corporation and a scholar at the Kennan Institute, says the Syrian Army is seeking to retake territory lost this year in Hama and Latakia provinces, pushing north and east towards Idlib and Aleppo.