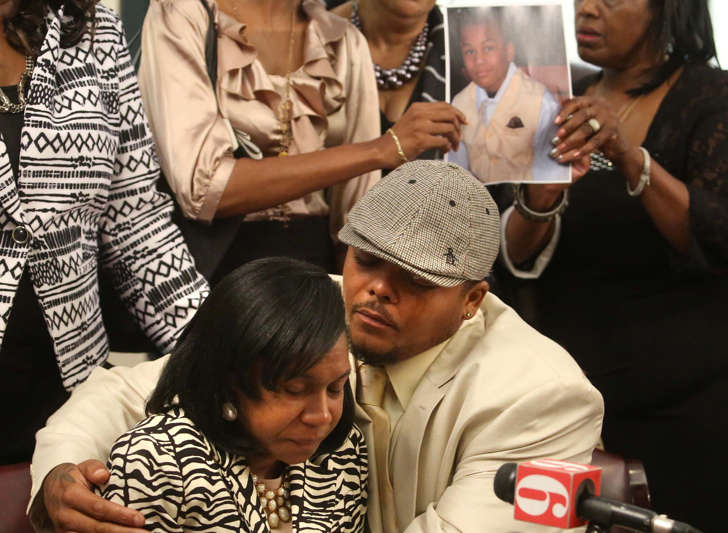 © George Skene/Orlando Sentinel/MCT Shaniqua Hawkins is held by her husband Lamar, Sr.
A lawsuit filed Monday against the a Florida school district alleges that teachers and administrators didn't do enough to prevent bullying that led to a 14-year-old boy's suicide last year.
Lamar Hawkins III, of Sanford, killed himself Sept. 10, 2014 with his father's gun in a bathroom stall at Greenwood Lakes Middle School in Lake Mary.
Attorney Matt Morgan said Lamar went missing for hours and school officials didn't look for him— even after another student found a spent gun shell casing in the school's bathroom and reported it to a teacher.
Lamar's family reported him missing after his mother went to the school to pick him up about 5 p.m. and he was nowhere to be found. Deputies found Lamar in the bathroom with a gunshot wound to his head about 11 p.m.
Lamar's family is suing the Seminole County School Board, alleging negligent supervision, negligent failure to adequately discipline bullies and negligent failure to supervise and account for Lamar's absence before his death.