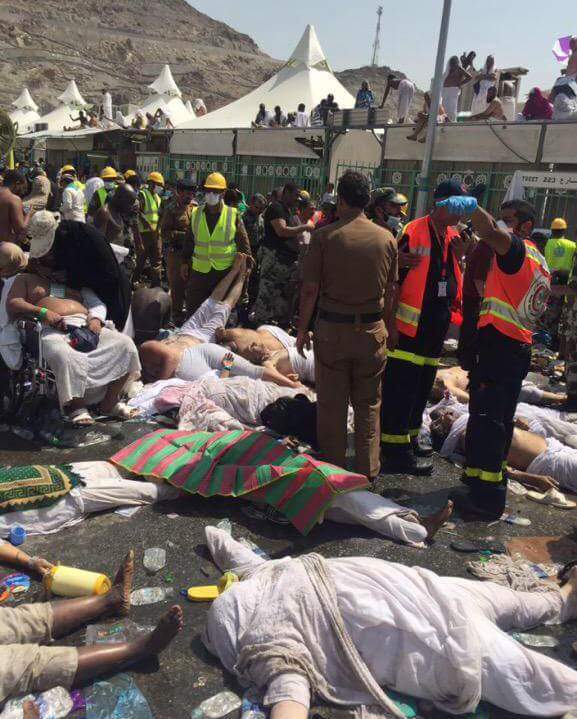 (Photo: Courtesy of Saudi Arabia's civil defense Twitter)
About 220 people were killed and 450 hurt in a stampede of pilgrims Thursday during the annual hajj in Saudi Arabia, the civil defence service said.
Rescue operations were under way, the service said on Twitter, after the stampede in Mina near Mecca, where hundreds of thousands of pilgrims were taking part in the last major rite of the hajj.
The Saudi civil defense service said on its Twitter account that i4000 of its personnel are currently sorting out casualties and rerouting pilgims to other routes.
This story is still developing so pls stay tuned @HNNAfrica on twitter--KOO
With files from Ahram Online