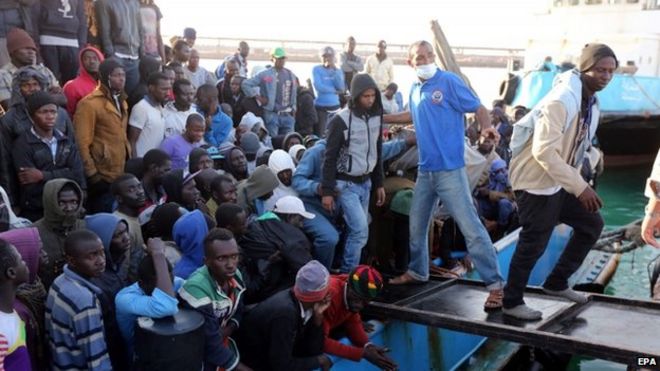 The European Commission will make the controversial proposal that EU member countries should take in refugees under a quota scheme.
The UN estimates that 60,000 people have already tried to cross the Mediterranean this year.
Migrants are being driven to make the journey by "horrific abuse" in Libya,
according to Amnesty International
.
More than 1,800 migrants have died this year in the Mediterranean, a 20-fold increase on the same period in 2014.
The European Commission's migration policy, to be announced on Wednesday, will also propose organising legal means for migrants to come to Europe so they do not turn to traffickers.
However, it will need to be agreed by EU states.