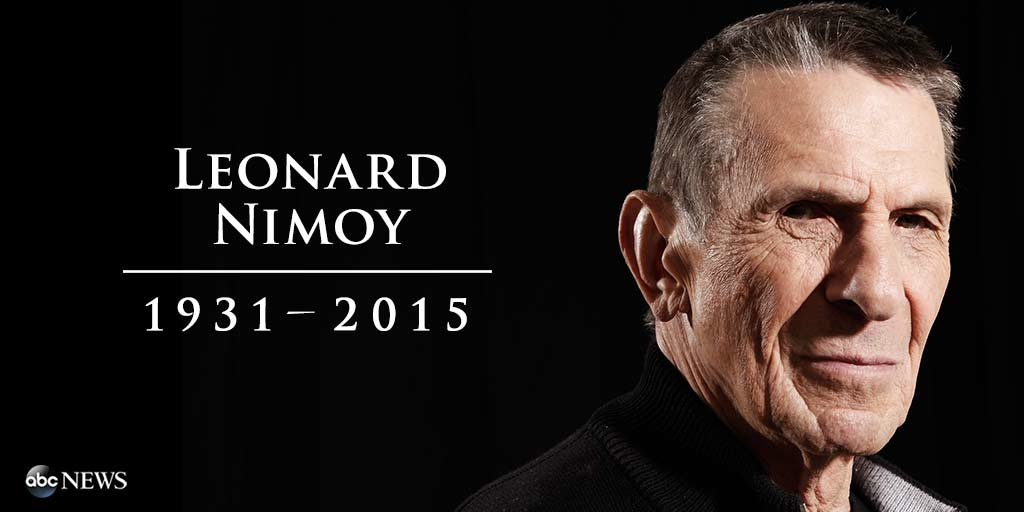 Leonard Nimoy
, known for his iconic character Mr. Spock on "
Star Trek
," has died, ABC News has confirmed via the actor's granddaughter and his agent Bob Gersh. He was 83.
"He was a remarkable man, well known not only for his acting and directing, but also for his photography, contemporary art collection, and for his extremely generous philanthropic contributions and support of the arts," Gersh said via a statement to ABC. "A private memorial service is being planned by the family. He will be missed by all."
Nimoy, who played first officer to William Shatner's Captain Kirk on the Starship Enterprise in TV and movies, died Friday morning in Bel-Air, California, his granddaughter Madeleine Nimoy confirmed.
His son Adam told the Associated Press that he died of end-stage chronic obstructive pulmonary disease.
Source