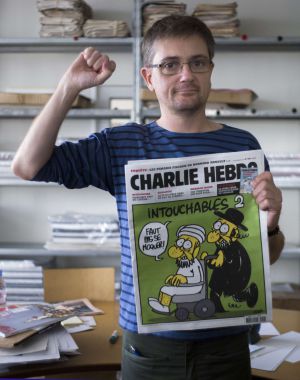 'I am not afraid of retaliation. I have no children, no wife, no car, no credit,' he said after receiving death threats two years ago. 'It perhaps sounds a bit pompous, but I'd rather die standing than live on my knees.'--
Stephane Charbonnier Editor of Charlie Hebdo "Charb"
His voice at the beginning of my
newscast here
saying he'll rather die than live on his news.