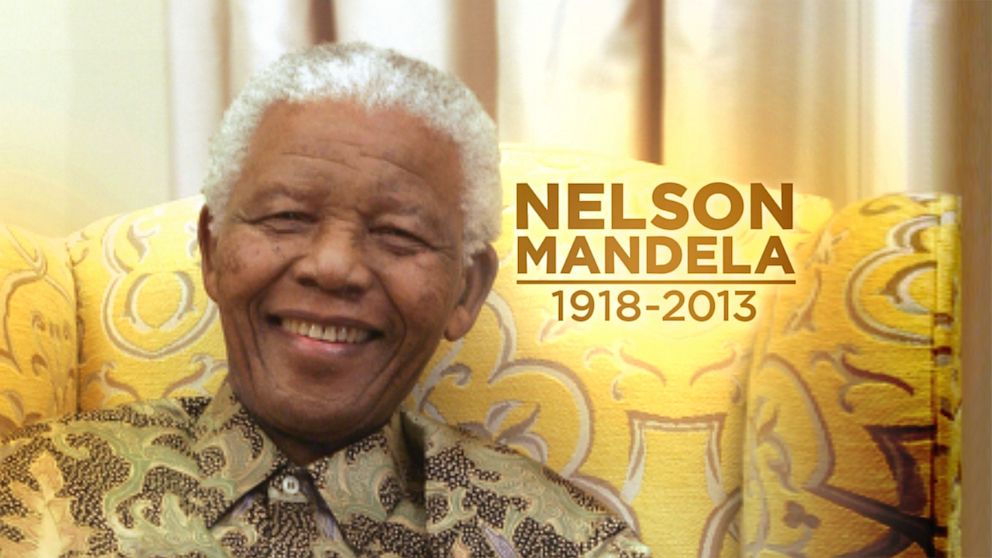 I covered the funeral extensively in Nigeria more than anyone. Below u can listen to my final newscast in 2013.
Official ceremonies to mark the passing of the former South African leader will include an interfaith prayer service early on Friday, followed by a wreath-laying commemoration by veterans of the anti-apartheid struggle, as well as a cricket match.
Bells, hooters, and traditional horns called vuvuzelas, will be sounded for three minutes and seven seconds, followed by three minutes of silence, combined to equal a six-minute and seven-second ceremony designed to symbolise Mandela's 67 years of public service.
Many other events are due to take place over the weekend and beyond, including widespread artistic performances, as a way of remembering and celebrating the former president who led the country out of the apartheid era after enduring 27 years in prison.
Fellow Nobel Peace Prize laureate Archbishop Emeritus Desmond Tutu called on South Africans to emulate Mandela's example in a statement to mark the anniversary.
"Our obligation to Madiba is to continue to build the society he envisaged, to follow his example," Tutu said, referring to Mandela by his clan name.
"A society founded on human rights, in which all can share in the rich bounty God bestowed on our country. In which all can live in dignity, together. A society of better tomorrows for all."