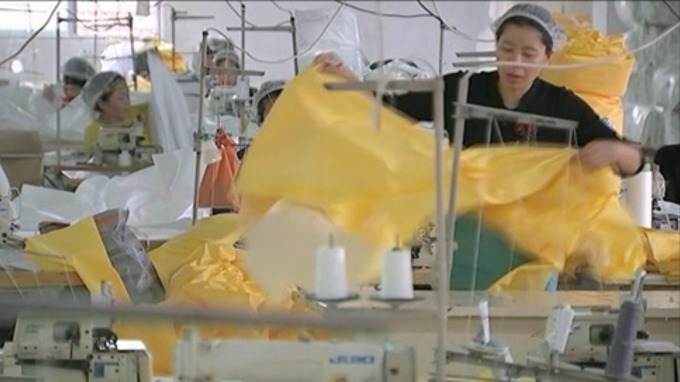 Africa's biggest trading partner China is using its military might to help protect itself from an expected first case of Ebola in the country.
The close business ties with the continent, whose western nations are battling the worst outbreak of the virus in history, is worth over £131 billion and sees more than one million Chinese migrant workers stationed in Africa.
It has led to growing fears that Ebola could travel to the Asian nation.
Factories are mass producing protective Hazmat suits amid expectation that the first case will arrive sooner rather than later.