C

ardinals rookie OF Oscar Taveras, who just played in NLCS, killed in car accident. More details coming as I am still in SHOCK this World Series season. OMG! Its 1:41am in Nigeria Monday 27th October early Monday Morning! I have created the hashtag. Tje Cardinals have not tweeted anything yet since October 25 and the last thing the team handle retweeted was Adam Waignright's Injury tweet. OH!!!! What a loss!! Details of that crash in the morning my time.
#RIPOscarTaveras
Dominican media outlet El Neuvo Diario first reported it and said his girlfriend also died as Oscar was driving at very high speed.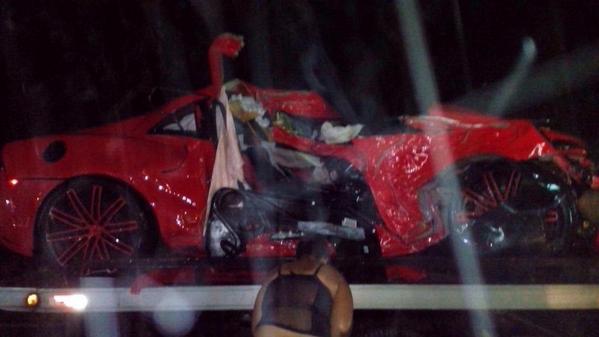 Oscar Francisco Taveras (born June 19, 1992- October 26, 2014)
was a Canadian–Dominican professional baseball outfielder for the St. Louis Cardinals of Major League Baseball (MLB). The Cardinals signed him as an undrafted free agent in 2008. Taveras made his MLB debut in 2014 after batting .321 with a .519 slugging percentage over six minor league seasons. He plays all three outfield positions while spending most of the time in center field.
For the past two seasons, Taveras has been a consensus top-five minor league prospect. He wields batting skills likened to the style of former MLB outfielder Vladimir Guerrero – with a powerful and smooth, balanced stroke, Taveras successfully hits pitches well outside of the strike zone. Also similar to Guerrero, he possesses a strong and accurate throwing arm. The outfielder is the recipient of a litany of awards and has won batting titles in three minor leagues, including hitting .386 for the Midwest League title in 2011.
On May 31, 2014, Taveras homered in his second at-bat in his major league debut for the Cardinals.
Oscar's last tweet was at on the 13th of October and he was thanking the FANS!